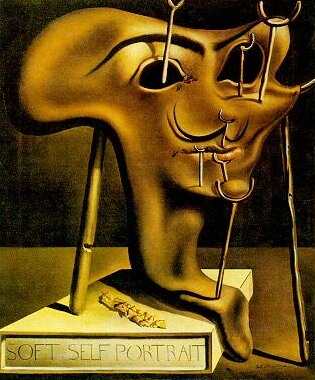 Dali's Soft Self Portrait, on which a student wrote an excellent psychoanalytic analysis based on the myth of Narcissus for her research paper last year.
Before I grade you on your class discussions on the critical theory essays on Joyce's A Portrait of the Artist as a Young Man, I would like to read your self assessment of that week--sometimes you can offer insight into my observations. I will not give you a grade until you post. Please be specific with your responses.
What was your role in the small group discussions? What did you add to the group?
How would you rate your performance in the large group discussion? Why?
Out of all the discussions, what were the two most insightful observations that you gained from the discussion, and who made those points?
PERIOD 5 POST HERE BY MONDAY FEBRUARY 11th, 4:00p.m.